The Citizens were knocked out of the UCL Quarter Finals by French side Olympique Lyonnais in an extraordinary quarter-final match in Lisbon.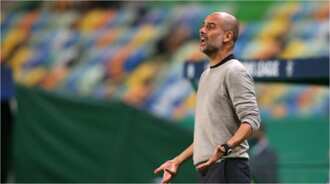 Implication of the result means that since progressing from his first seven Champions League quarter-finals as a manager with Barcelona and FC Bayern München, Pep Guardiola has been eliminated in each of his three appearances at this stage of the competition with Manchester City.
The Citizens crashed out of the tournament in the quarter-final in three consecutive seasons, 2017/2018, 2018/2019 and 2019/2020.
Author
I Bello Babatunde Moshood, The CEO of Btbazes.com, I hail from osun state, I was bred in Oyo state I'm Living in Lagos presently, I graduate from university of uyo in 2016, I start my blogging career since 2013.