Fabiyi confirmed that the actor is indeed alive and preparing for his upcoming birthday.
According to him, Nigerians should simply celebrate the thespian instead of wishing death upon him.
"Baba Suwe is alive and well. Nigerians should take time out to celebrate his upcoming birthday," Fabiyi said.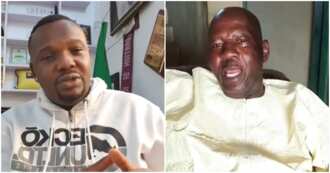 "This is just unfair and evil for someone to cook up such dirty, unjust and unverified news without bearing in mind the consequences. It is criminal and unlawful.
We have an organised and structured association and we are improving daily to be of standard and maximum service to all," his note read in part.
Baba Suwe will clock the age of 62 on Saturday, August 22.
Author
I Bello Babatunde Moshood, The CEO of Btbazes.com, I hail from osun state, I was bred in Oyo state I'm Living in Lagos presently, I graduate from university of uyo in 2016, I start my blogging career since 2013.